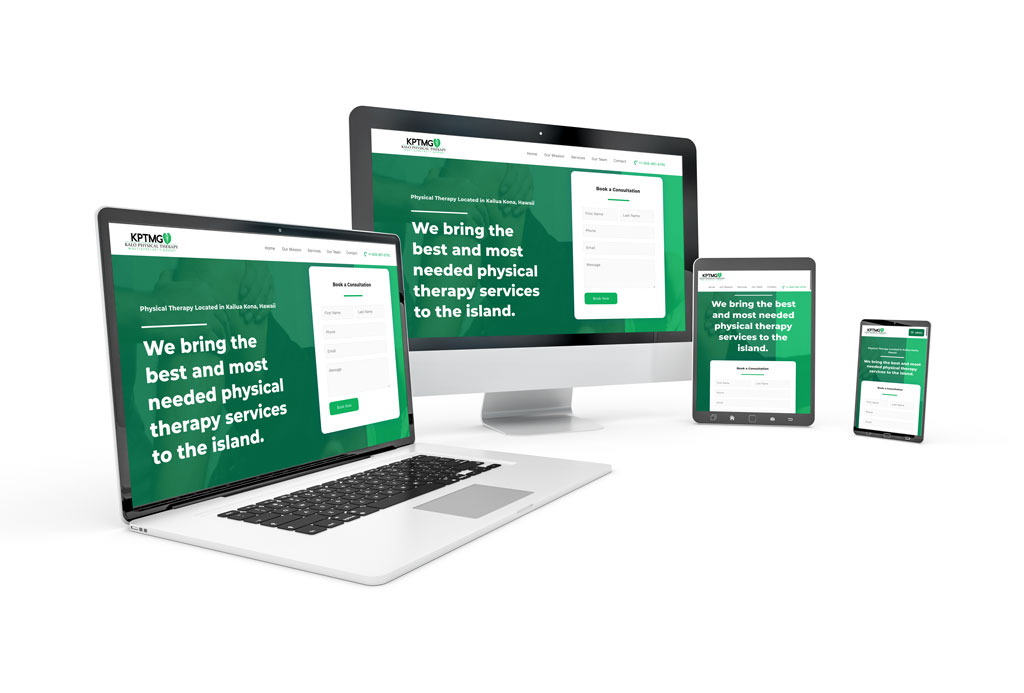 Kalo Physical Therapy Website
We successfully designed and developed a responsive one-page business website for Kalo Physical Therapy, located in Kailua Kona, Hawaii. The website was crafted using the Elementor Pro builder and customized Astra Theme, ensuring a visually appealing and user-friendly experience.
The website's responsive design allows seamless viewing across various devices, including desktops, laptops, mobile smartphones, and tablets. This guarantees visitors can access and navigate the website effortlessly, regardless of their preferred device.
The Kalo Physical Therapy website features essential elements, including a COVID-19 pop-up, a contact form with reCAPTCHA, a privacy policy, and terms of service. It is divided into dedicated page sections that direct users to the website's Home, Our Mission, Services, Our Team, and Contact areas. To facilitate communication, a contact form is provided, along with two interactive phone number buttons for easy access. A custom Google My Business map is also integrated to offer location information.
Our Kalo Physical Therapy website design offers a responsive and streamlined user experience. Its visually appealing layout and transparent organization allow users to easily navigate the various sections and access critical information. The inclusion of interactive features and contact options ensures seamless communication with the business. By leveraging the Elementor Pro builder and customized Astra Theme, we have created a professional online presence for Kalo Physical Therapy, reflecting their commitment to quality care and customer satisfaction.
Please contact us for pricing on this project.