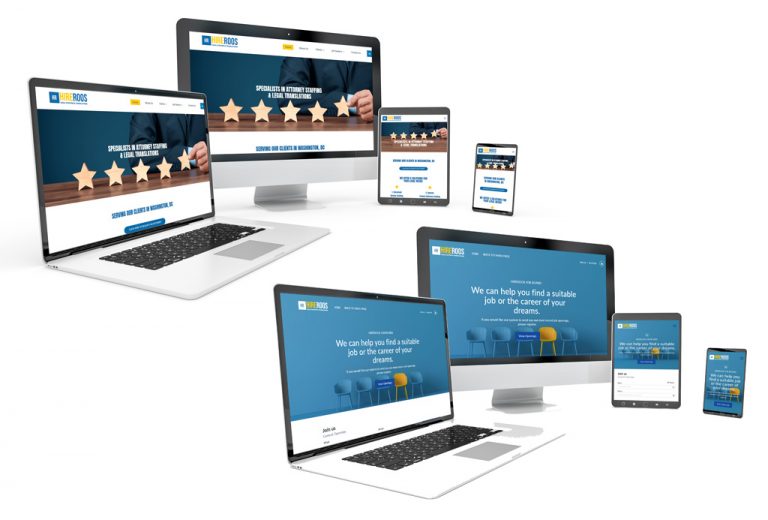 The HireRoos business website has undergone a remarkable redesign, integrating Zoho CRM and the HireRoos Job Board to deliver an enhanced user experience. In addition to these impressive updates, the website continues to offer top-notch web consultation services and comprehensive social media strategy and management assistance to the owner. To ensure optimum performance and efficient management, the website is hosted on Zoho Sites, a platform renowned for its reliability and robust features.
The redesigned website showcases a fresh and intuitive design, carefully crafted to captivate visitors and provide a seamless browsing experience. Its incorporation of Zoho CRM empowers the business by streamlining customer relationship management processes, allowing for improved communication and a better understanding of customer needs. The HireRoos Job Board, another notable addition, presents a dynamic platform for employers and job seekers, facilitating efficient job placements and a simplified recruitment process.
The website's mobile responsiveness is noteworthy, enabling users to access its content effortlessly on tablets and smartphones. Whether prospective clients are browsing on the go or from the comfort of their homes, the website adapts to different screen sizes, ensuring a consistent and visually appealing experience across all devices.
In summary, the HireRoos business website redesign, with its integration of Zoho CRM and the HireRoos Job Board, showcases a commitment to providing exceptional services to clients. With its hosting on Zoho Sites and responsive design, the website promises reliability, efficient management, and an engaging user experience. Moreover, including web consultation, social media strategy, and management services solidifies the website's position as a comprehensive and valuable resource for businesses seeking to thrive in the digital landscape.
Please contact us for pricing on this project.
"Ann Pisano provided exceptional services for my business. She helped me start my business by designing my brand identity with a business logo, business cards, flyers, brochures, and websites. She helped me rebrand my professional staffing agency and offered insightful advice for social media strategy, search engine optimization, and local search marketing. Her attention to detail and unique style is unmatched, and most importantly, she listened to my vision and executed it efficiently. I highly recommend her services and have continued to use Ann since the inception of my company."