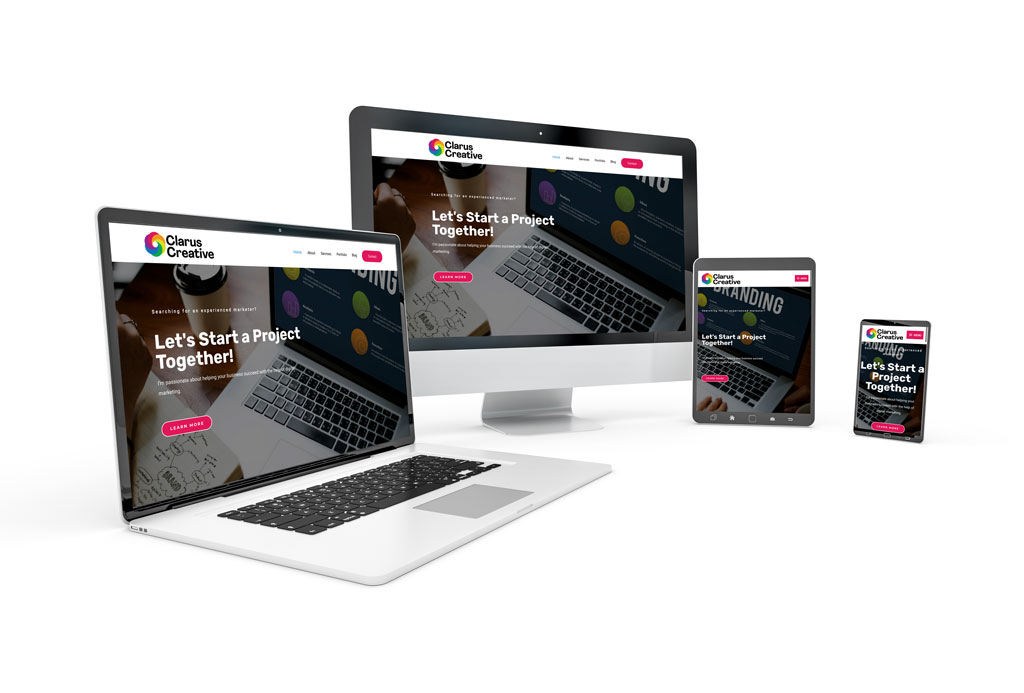 Clarus Creative, a full-service digital marketing agency based in Colorado Springs, Colorado, has undergone a website redesign to enhance its online presence. Our Founder personally led the design and development of this responsive business website that showcases our agency's expertise and services. Leveraging the power of Elementor Pro builder and a customized Astra Theme, we ensured the website's optimal viewing experience across all devices, including desktops, laptops, smartphones, and tablets.
Visitors who explore the Clarus Creative website are greeted with a seamless user experience. Each page offers valuable insights into our agency's approach, values, and the extensive range of services we provide. In line with our commitment to transparency and professionalism, we have included privacy policy and terms of service pages to maintain compliance.
To streamline communication, we strategically placed interactive phone number contact buttons throughout the website, allowing visitors to connect with our agency with a simple tap easily. The contact form also features a secure hCaptcha, protecting all website visitors' data.
The new website design for Clarus Creative not only showcases our dedication to excellence but also reflects our commitment to providing a seamless user experience. With a strong focus on responsiveness, user-friendly navigation, and secure contact forms, we have successfully created an online platform that encapsulates our agency's vision and values.
In summary, our team at Clarus Creative has designed and developed a fully responsive business website that effectively represents our expertise in the marketing industry. With an array of interactive features, streamlined navigation, and enhanced security measures, the website is a powerful tool for engaging with clients and establishing a robust online presence.
Please contact us for pricing on this project.